About Planning Sustainable Solutions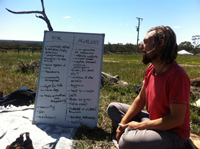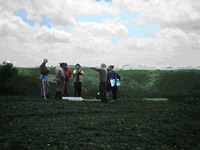 Planning Sustainable Solutions was founded by Shane Sylvanspring. Shane is a passionate social advocator with extensive experience in both town planning and community development, in local government and community groups. His professional experience and training covers:
10 years' experience in local government, specialising in environment, town planning and strategic planning in Victoria, New South Wales and Queensland.
Bachelor of Social Science (Environment) RMIT University, Melbourne Australia
Certificate in Permaculture design
Certificate and Teacher Training in EcoVillage Design Education from Findhorn Foundation, Scotland
Facilitator for 'Changing the Dream' Symposium
Earthbag Construction Certification with CalEarth
Non-violent communication and mediation
Sustainable Leadership Development Program - Centre for Sustainable Leadership
Shane's interest in ecological sustainability has seen him undertake extensive field research, where he was pleased to observe many positive examples of sustainable community villages around the globe.
He has also been involved in a number of community development projects, including Community Sq Association of which he was a vice president and facilitator, founding member of the Bunjil Community Project, a resident of Moora Moora Co-op Community, and founding member of the New Earth Sanctuary Community. Shane currently lives at 'Bindarri' - a Multiple Occupancy in the Byron Shire, NSW Australia.
Shane is determined to help individuals, organizations and community groups to implement sustainable solutions within their communities and ensure intentional communities thrive.